ENESGY VIDEO
View and Manage Cameras from Your Map

Engineer:
"Where is the camera that just stopped working? Will technicians have easy access to it?"

Environmental Officer:
"Which other camera might have an overlapping field of view with this camera?"

Facility Security Officer:
"Where is the emergency I am watching unfold and what around it could be affected?"

Maintenance Manager:
"Who owns the building that I am seeing with this camera? Are there hazardous materials stored there?"

Real Estate Manager:
"How can I control a camera directly from the map? What about multiple cameras?"
Integrate CCTV Video Feeds with GIS Web Sites
Enesgy Video enables organizations to integrate live video feeds into a GIS web browser-based map viewer. Enesgy Video is based on HTML5 and JavaScript, so it can bring your video onto any device – desktop, tablet, or smartphone. Get more out of your CCTV investment and see cameras relative to all your GIS data.
Learn More
Easily Display Live Video from IP Cameras or VMS-Managed Cameras
Enesgy Video displays feeds from both standalone IP cameras and cameras managed by a Video Management System (VMS) such as Genetec and PureActiv. The Enesgy Video API is extensible to other VMS systems – ask us about your system.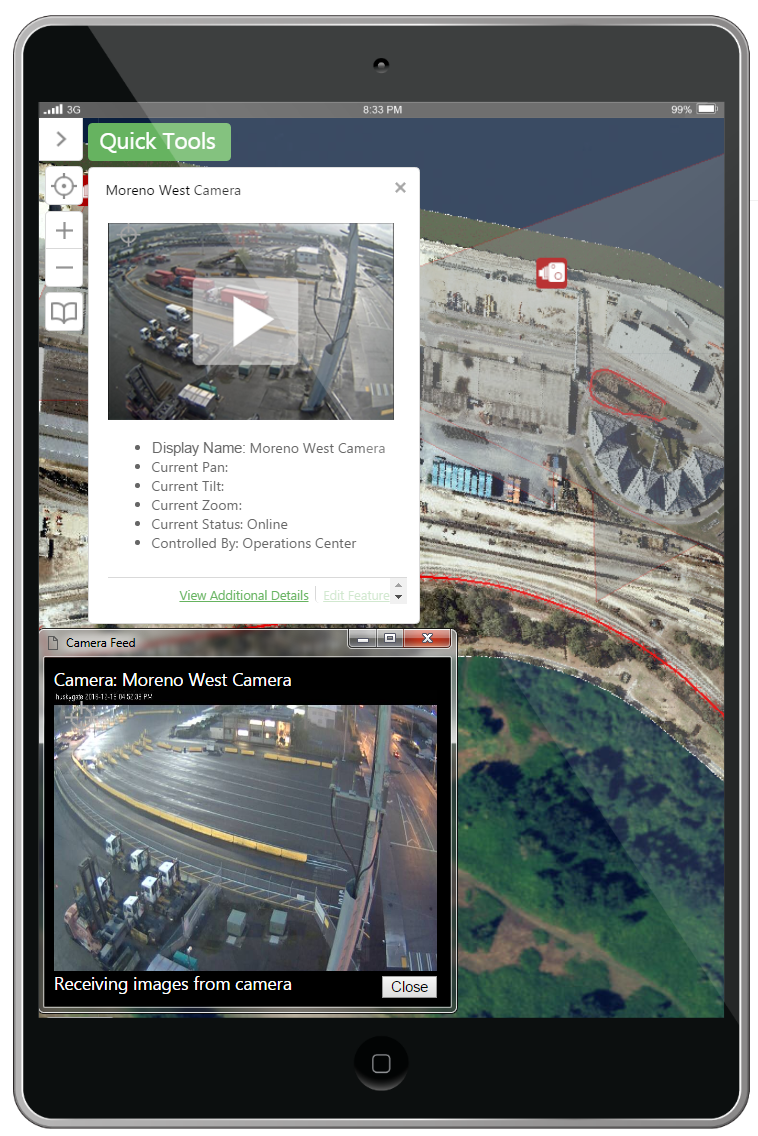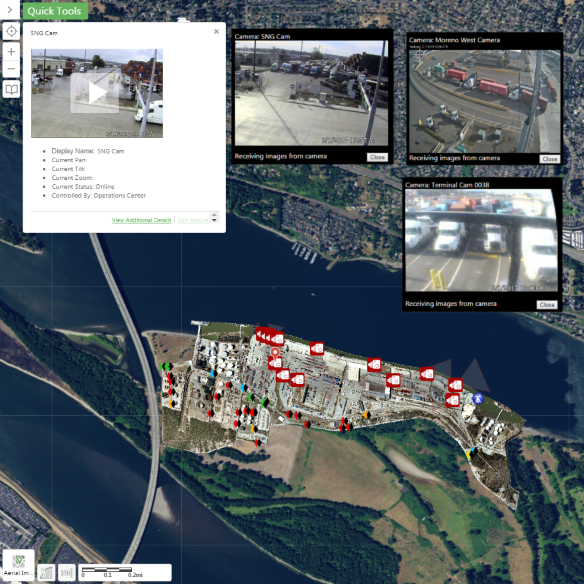 Display Multiple Live Feeds at Once
Unlike most GIS implementations, Enesgy Video enables multiple cameras to be launched from the map and remain active, independent from the map and optionally on a second screen. The designed or actual fields of view of each camera can optionally be displayed on the map for situational awareness.
More Info
Control Cameras from the Map – Control the Map from Cameras
Control camera movement from your web browser with Pan-Tilt- Zoom (PTZ) controls based on user permissions, when enabled. Clicking on an open video feed re-centers the map and highlights the camera. Fields of view can update in real time.