Modern geospatial technologies are powerful
integration platforms for both data and systems.
Enesgy software is built with best-in-class
open standards componentry that
promotes powerful integrations.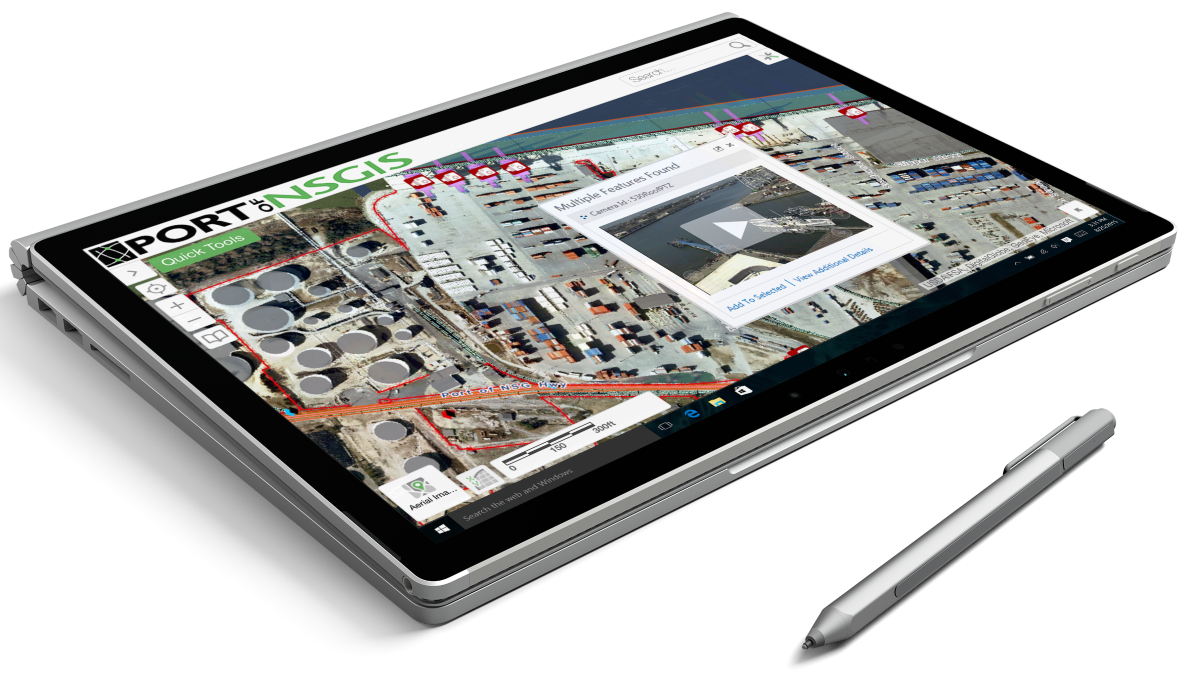 Create a Common Operating Picture
Enesgy solutions have been integrated with:
Physical Security Information Management (PSIM) Systems
Situation Management Systems
Video Management System
Access Control systems
Vessel and Vehicle Tracking Systems
Electronic Document Management Systems
Maintenance Management Systems
Asset Management Systems
Mass Notification Systems
CAD design software
Enesgy Integrates with Esri and ArcGIS
Enesgy software products, like Enesgy Documents, integrate seamlessly with ArcGIS Online. Access your information directly from the ArcGIS portal, sign in with your named user account, and control access to information in Enesgy Documents or ArcGIS portal.
Support situational awareness for security and disaster response
Enable a strategic asset management program
Build a bridge between silos of information
Empower more effective decision-making
Align the business needs of different departments
Easily share data or documents across the enterprise
Validate and update infrastructure through a map, from any device
Communicate accurate real estate information
Manage both the maintenance and financial aspects of facilities
Quickly and accurately report maintenance service requests
Manage emergencies with fuller situational awareness Leverage existing hardware and network infrastructure
Virtual machines, storage area networks, identity servers, reverse proxies, database replication, and web services are part of the planning and engineering of new system integrations.
Preserve information from legacy systems and knowledge from a retiring workforce
Valuable knowledge never gets lost when a GIS integration is in place to capture knowledge from retiring staff, outdated systems, or even paper resources. What once took hours to find, can now take minutes.
Instantly view geospatially enabled data
Incorporate spatial and non-spatial data into everyday workflows so routine processes become automated. Geospatially enable and manage your assets and infrastructure throughout the enterprise.